Roasted Veggies and Smoked Turkey Sausage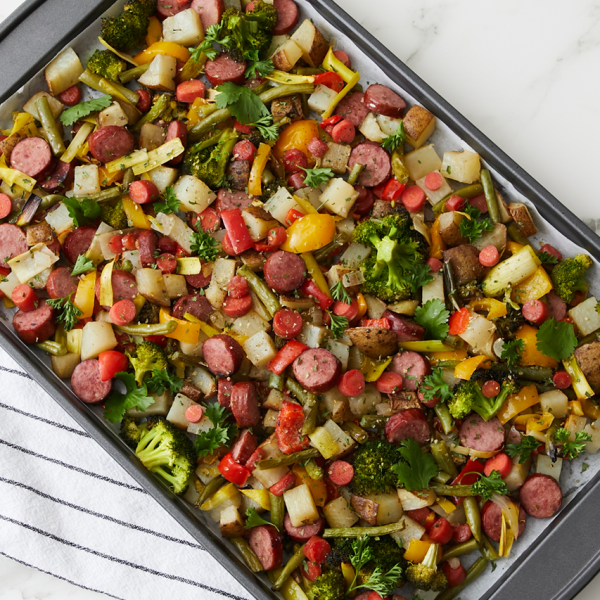 Cooking Times
Ingredients
Directions
Preheat oven to 400 degrees Fahrenheit. Line a sheet pan with parchment paper, lightly coat with olive oil and set aside.
Prep the vegetables by washing. Dice the potatoes, carrots and onion. Trim the green beans and cut in half, and chop the broccoli into florets. Quarter and halve the leek.
Coin your turkey sausage into thick (1/2-inch) slices.
Place all of the vegetables and sausage on the prepared sheet. Coat generously with olive oil, then add garlic powder and dried oregano on top. Mix ingredients together to ensure an even coat. Space vegetables and sausage evenly.
Bake for 20 minutes, then remove from the oven and stir ingredients. Return to the oven and bake for another 20 minutes or until vegetables are crisp and tender.
Garnish with cilantro and parsley. Enjoy!
Recipe E-book
Back To Our Roots
12 sweet, savory, and fresh recipes using our favorite Cal-Organic root vegetables.
Download