Swiss Chard Patties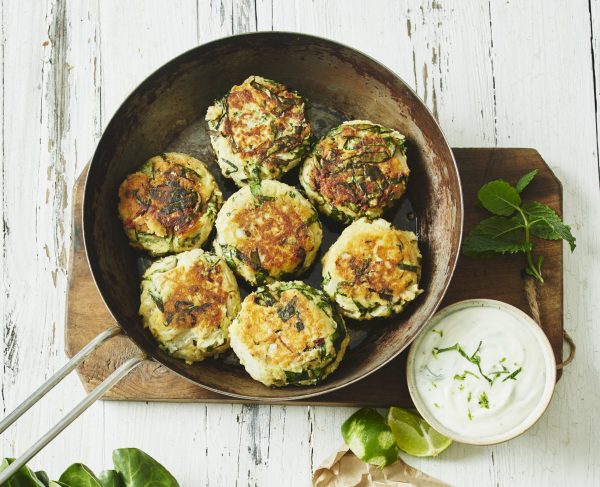 Cooking Times
Ingredients
Directions
Heat a stockpot with four inches of water to boil with a steam basket inside.
Slice the chard in ribbons and place in the steam basket. Cover the pot and steam the chard for ten minutes or until fully wilted.
Chop Italian parsley and thinly slice green onions.
Remove chard from the steam basket and place in a kitchen towel. Squeeze the greens to remove any excess water and set aside.
In a medium size bowl, combine the flour, breadcrumbs, cumin, garlic, parsley, and green onions to make the patty mixture.
In another medium size bowl, add eggs and steamed chard and mix well. Add green onion mixture and combine.  Season with salt and pepper.
In a non-stick frying pan heat oil over medium heat. Once the oil is warm, one at a time, drop a flattened spoon full of the mixture into the pan to cook. Do not overcrowd the pan. Only cook 4 to 6 patties at a time depending on the size of the frying pan.
Cook the patties for 3 to 5 minutes per side then flip and finish cooking.
Once finished cooking, move the patties to a plate lined with paper towels and serve warm.
Recipe and image from our e-book Back to Our Roots
Recipe E-book
Back To Our Roots
12 sweet, savory, and fresh recipes using our favorite Cal-Organic root vegetables.
Download