Spinach, Fennel & Leek Flatbread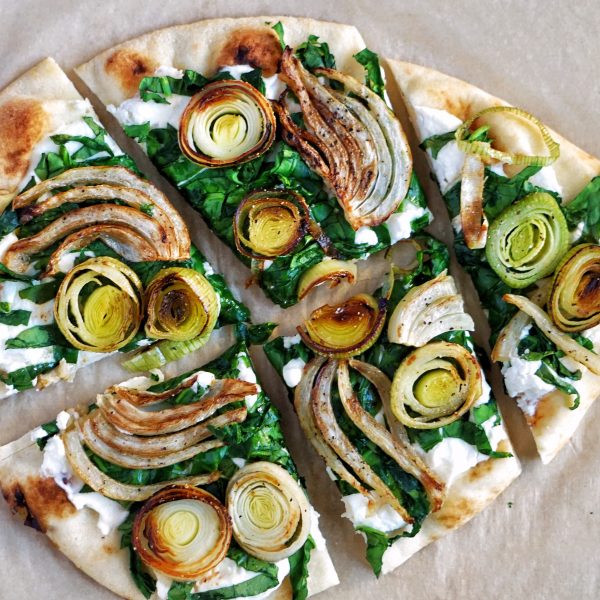 Cooking Times
Ingredients
Directions
Preheat oven to 400° Fahrenheit. Chop spinach and thinly slice fennel and leeks.

Add feta and cream cheese to a food processor. Puree for 4-5 minutes, scraping down the sides if needed. Puree until smooth and creamy.  

Melt 1 tablespoon of butter in a skillet over medium heat. Add sliced fennel and leeks. Season with black pepper. Sauté for 10 minutes, or until softened and starting to caramelize. Add minced garlic* during the last one minute of sautéing. Turn off heat and set aside. 

Place flatbread on a lined baking sheet. Spread whipped feta and cream cheese mixture on flatbread. Sprinkle with chopped spinach. Top with sautéed fennel and leeks. 

Bake at 400° Fahrenheit for 12 minutes. Cut into pieces and enjoy!
Recipe produced by Clovers & Kale
*Out of garlic? You can easily substitute 1 tbsp. fresh minced garlic for 1 tsp. garlic powder—just add it to the skillet with black pepper.
Recipe E-book
Back To Our Roots
12 sweet, savory, and fresh recipes using our favorite Cal-Organic root vegetables.
Download