Hot Potato Salad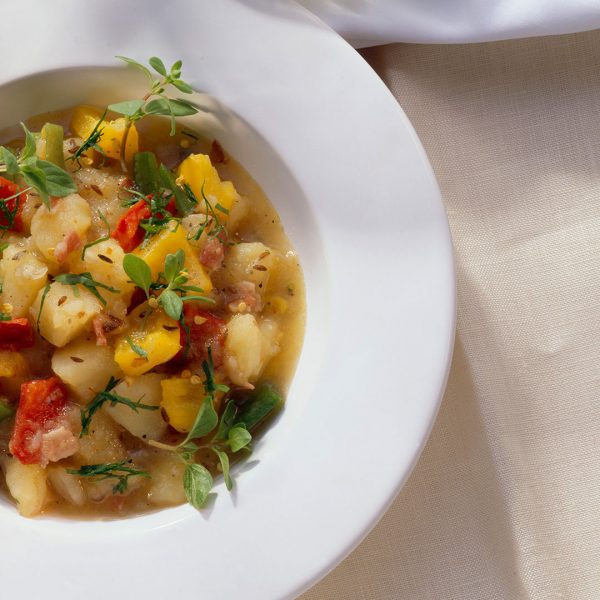 Slow Cooker Recipe
Cooking Times
Ingredients
Directions
Peel and dice potatoes into 1/2-inch cubes. Chop onion, celery and bell peppers.
Put potatoes, onion, celery and peppers in the slow cooker and mix.
Mix together vinegar, water, oil, sugar and celery seeds. Pour over potato mixture and gently toss.
Cover and cook on low for 4 to 4 1/2 hours.
Add minced parsley and crumbled bacon; stir to combine. Season to taste with salt and pepper. Garnish with fresh herbs and serve hot.
Recipe and image from our e-book Hearty Slow Cooker Recipes
Recipe E-book
Back To Our Roots
12 sweet, savory, and fresh recipes using our favorite Cal-Organic root vegetables.
Download