Scalloped Carrots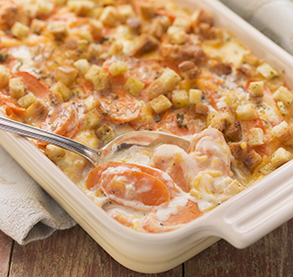 Cooking Times
Ingredients
Directions
Cook carrots until crisp-tender. Sauté onion in butter. Add carrots, soup, cheese, and pepper. Place in buttered casserole.
Top with croutons that have been tossed in butter. Bake at 350°F until bubbly.
Recipe E-book
Back To Our Roots
12 sweet, savory, and fresh recipes using our favorite Cal-Organic root vegetables.
Download