Sautéed Kale with Garlic and Onions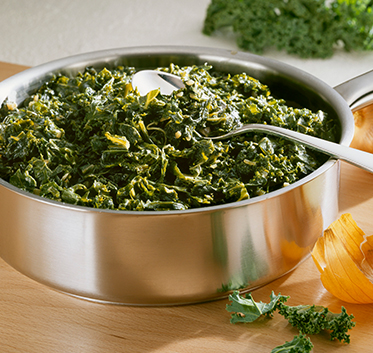 Cooking Times
Ingredients
Directions
Rinse the kale and roughly chop. Heat the olive oil in a large saucepan or skillet with a cover.  Add the garlic and onion and cook until fragrant, about 5 minutes.
Increase the heat to high; add the vegetable stock and chopped kale, tossing to coat.  Cover and steam for about 5 minutes.  Remove cover and continue cooking, stirring frequently, until all the liquid has evaporated.
Season with salt, pepper and red wine vinegar and serve.
Recipe E-book
Back To Our Roots
12 sweet, savory, and fresh recipes using our favorite Cal-Organic root vegetables.
Download