Korean Style Rice Bowl with Mustard Greens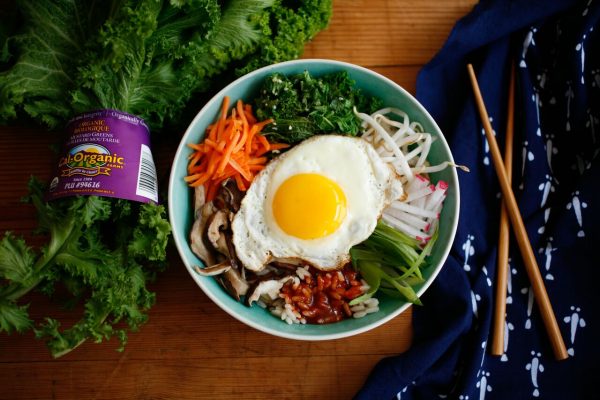 Cooking Times
Ingredients
Directions
In a large skillet over medium-high heat, heat 1 tablespoon of oil then add greens, in batches if necessary until it is wilted, about 5-6 minutes. Add garlic and cook for 2 more minutes. Remove from heat and stir in 1 tablespoon rice vinegar and sesame seeds. Remove to a bowl and set aside.
Wipe out skillet, place over high heat, then add remaining oil and heat until shimmering. Add mushrooms and cook, stirring occasionally until softened and starting to brown around the edges. Remove to a bowl and set aside.
In a small bowl, whisk together gochujang, soy and remaining vinegar.
Divide rice, toppings and sauce between four bowls. Add toppings and sauce to each in stripes, with a fried egg in the middle. Stir all together incorporating the sauce and egg yolk to coat the toppings and rice before eating.
Recipe E-book
Back To Our Roots
12 sweet, savory, and fresh recipes using our favorite Cal-Organic root vegetables.
Download