Kale & Sweet Potato Hash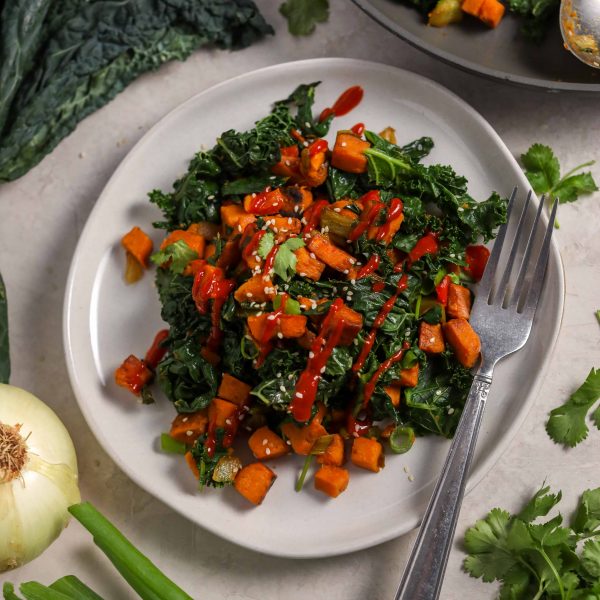 Cooking Times
Ingredients
Directions
Heat the olive oil in a large skillet over medium heat. Once warm, add in the cubed sweet potatoes, cover them with a lid, and cook for about 10 minutes, stirring occasionally.
Uncover the pan and add the garlic powder, diced onion, diced peppers and coconut aminos. Stir to combine. Cook over medium-high heat for about 10-12 minutes or until the sweet potatoes are tender and starting to brown on the sides.
In the last 5 minutes, add in the shredded kale and cover with the lid for 1-3 minutes to allow the kale to wilt completely. The kale should be vibrant green and soft, but not brown and overcooked.
Top with green onions, cilantro, sesame seeds and sriracha. Serve warm and consider adding your favorite protein for a heartier meal.
Store the leftovers in an airtight container in the fridge for 3-5 days and reheat before serving.
Recipe E-book
Back To Our Roots
12 sweet, savory, and fresh recipes using our favorite Cal-Organic root vegetables.
Download