Green Bean Fries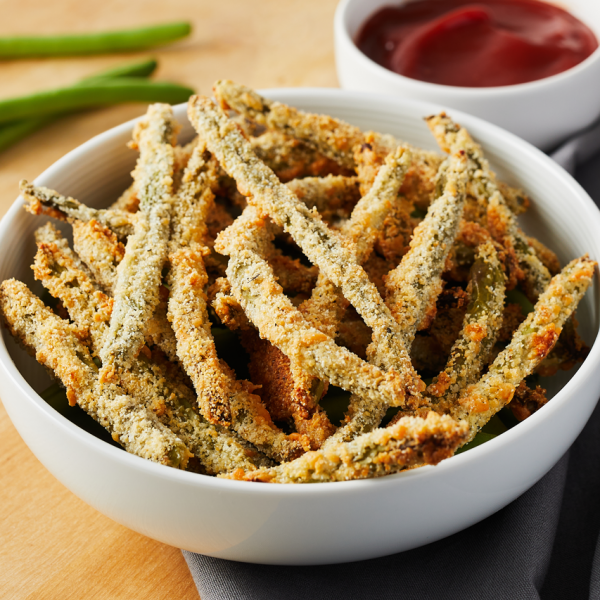 Cooking Times
Ingredients
Directions
Preheat oven to 400° Fahrenheit and line a baking sheet with parchment paper.
In a small bowl, beat the egg with a tablespoon of water. In a second small bowl, combine the Parmesan, garlic powder, and a pinch of salt and pepper.
Dip the green beans individually into the egg mixture, then transfer over to the cheese mixture with a fork. Thoroughly coat with the mixture, then place onto the parchment-lined baking sheet.
Make sure the green beans are in a single layer and not touching. Bake for 10 minutes, or until golden brown. Enjoy!
Recipe E-book
Back To Our Roots
12 sweet, savory, and fresh recipes using our favorite Cal-Organic root vegetables.
Download