Collard Greens & Bulgur Salad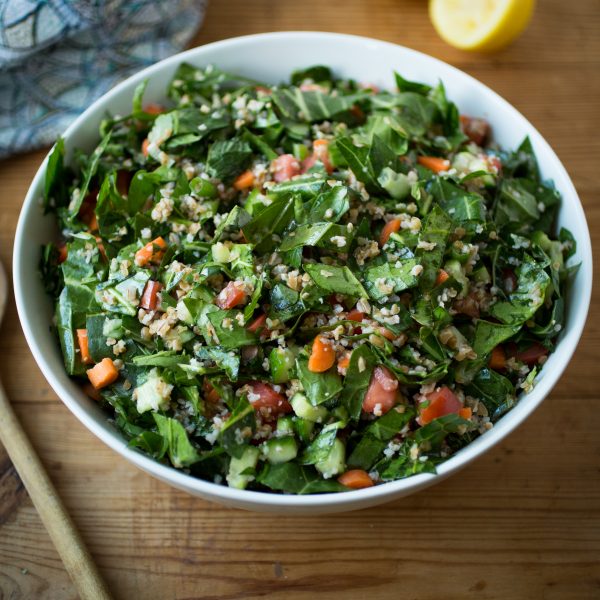 Cooking Times
Ingredients
Directions
Stem collard greens and slice them into thin ribbons. Halve and thinly slice baby carrots into half moons. Seed and dice tomatoes. Finely dice cucumbers. Chop green onions, white and greens, and chop fresh parsley and mint.
Place bulgur in a medium heatproof bowl. Pour boiling water over and let sit for an hour. Drain and set aside.
Mix olive oil, lemon juice, garlic, salt and pepper together in a large bowl. Add the collards, bulgur, tomatoes, cucumbers and green onions, stir to combine. Fold in the herbs. Serve immediately or refrigerate until ready to serve.
Recipe E-book
Back To Our Roots
12 sweet, savory, and fresh recipes using our favorite Cal-Organic root vegetables.
Download