Bountiful Breakfast Toasts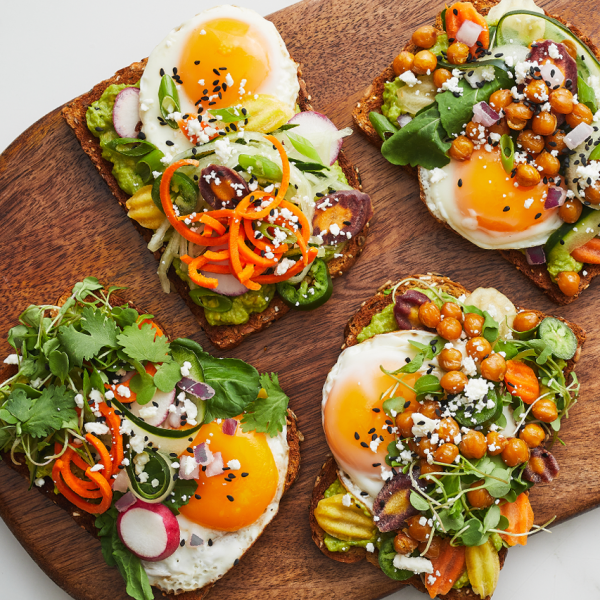 Cooking Times
Ingredients
Directions
Bring a skillet to medium-high heat and spray lightly with olive oil. Crack the eggs into the skillet and let cook for 2 minutes. Meanwhile, toast the bread, ensuring the slices are firm enough to hold the toppings.
Halve the avocados vertically and remove the pit. Use a small knife to dice the avocado. Sprinkle with sea salt.
Scoop the avocado onto toasted bread. You can keep the avocado diced or smash it onto the toast with the back of a fork.
Place your toppings on top of the avocado and garnish with extra sea salt, lime juice or sesame seeds. Enjoy!
Recipe E-book
Back To Our Roots
12 sweet, savory, and fresh recipes using our favorite Cal-Organic root vegetables.
Download