Sweet Carrot Relish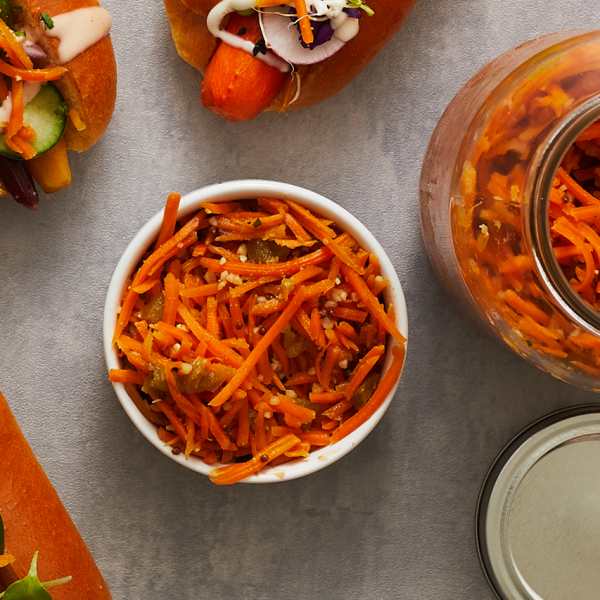 Cooking Times
Ingredients
3 tbsp.

minced jalapeño pepper

3 tbsp.

minced garlic

1 tbsp.

ginger, grated

1 tbsp.

crushed coriander seeds

2 tsp.

yellow mustard seeds

½ tsp.

salt

⅔ cup

cider vinegar

½ cup

unsweetened apple juice

¼ cup

lime juice

¼ cup

packed light brown sugar
Directions
Combine all of the ingredients in a sauté pan set over medium heat. Let boil, then lower the heat and simmer, stirring occasionally. Allow to cook for 20 minutes.
Spoon the relish into Mason jars, leaving half an inch of headroom. Make sure jar cap is screwed on tightly, then place in fridge and let rest for 24 hours. Enjoy!
Recipe E-book
Back To Our Roots
12 sweet, savory, and fresh recipes using our favorite Cal-Organic root vegetables.
Download