Roasted Carrot & Red Pepper Soup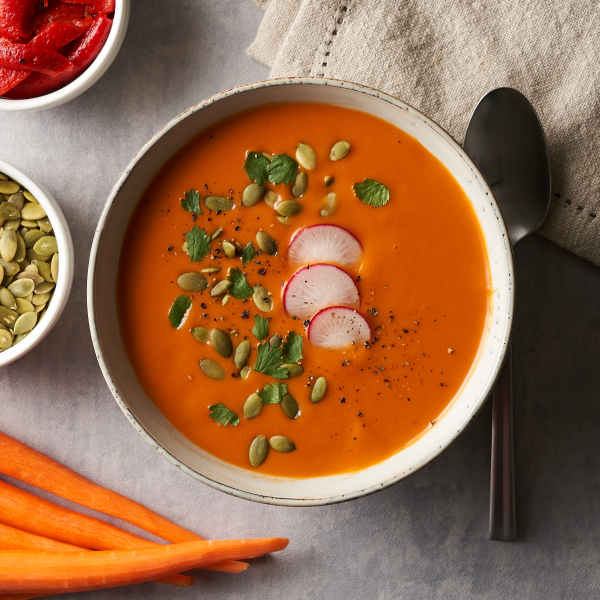 Cooking Times
Ingredients
Directions
1. Peel and dice carrots.
2. Heat a large soup pot over medium heat and add the olive oil. Once warm, add the carrots and cook for 5 minutes.
3. Add the jar of roasted red pepper, smoked paprika, tomato paste and a pinch of ground pepper and mix together thoroughly. Add the vegetable broth, bring to a boil, then reduce heat to low. Let simmer for 30 minutes or until the carrots are tender. 
4. Using a handheld immersion blender, blend the soup until smooth. Transfer the soup into serving bowls and garnish with radish slices, chopped cilantro, pumpkin seeds and fresh ground pepper to taste. Enjoy!
Recipe E-book
Back To Our Roots
12 sweet, savory, and fresh recipes using our favorite Cal-Organic root vegetables.
Download