Red Romaine Vietnamese Lettuce Cups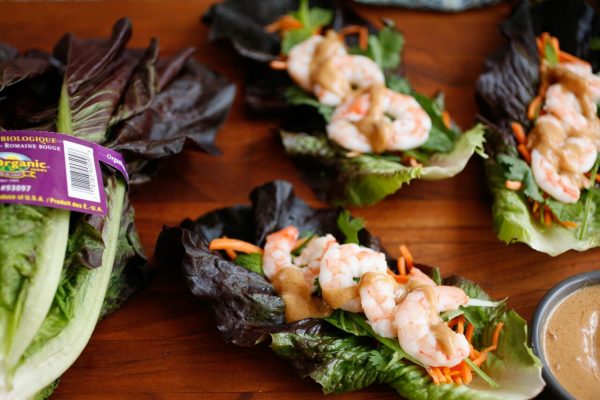 Cooking Times
Ingredients
Directions
Wash and separate the romaine lettuce; pat to dry and set aside. Thinly slice the green onions and mince the cilantro.
In a small bowl, mix together peanut butter, vinegar, Sriracha, lime juice and water. Set aside until ready to use.
Slice shrimp in half, lengthwise. Prepare work station by setting out all the ingredients on a platter or in small bowls.
Lay out the lettuce leaves on a platter and fill with 2 tablespoons shredded carrots, 3 to 4 mint leaves, 1 tablespoon cilantro leaves and 4 shrimp halves. Drizzle with sauce and serve immediately.
Recipe E-book
Back To Our Roots
12 sweet, savory, and fresh recipes using our favorite Cal-Organic root vegetables.
Download