Maple Bacon Carrots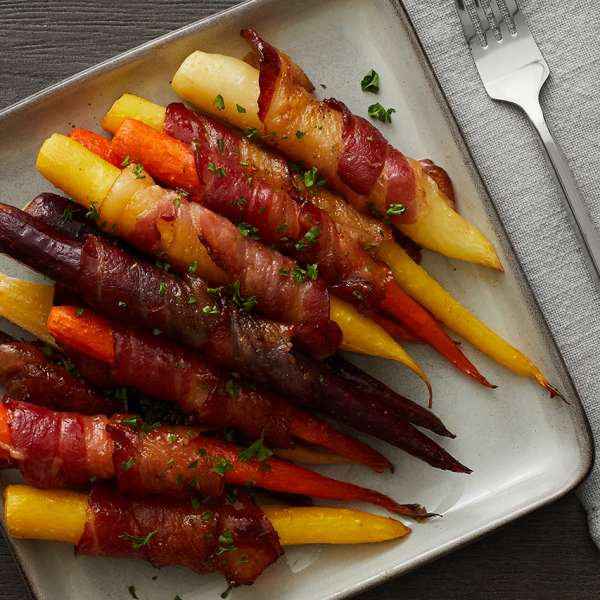 Cooking Times
Ingredients
Directions
Preheat oven to 400° Fahrenheit. Wash and peel carrots. Wrap each carrot in a strip of bacon, ensuring the ends of the bacon are facing down on a parchment-lined baking sheet.
Brush each bacon-wrapped carrot with maple syrup and season with black pepper. Keep some maple syrup leftover to brush onto carrots midway through baking.
Bake for 15 minutes. Remove from oven and brush remaining maple syrup over carrots.
Bake for 15 more minutes, or until the carrots are tender and the bacon is crisp.
Garnish with freshly chopped parsley. Enjoy!
Recipe E-book
Back To Our Roots
12 sweet, savory, and fresh recipes using our favorite Cal-Organic root vegetables.
Download