Glazed Carrots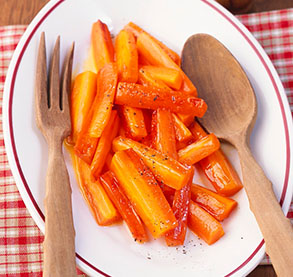 Cooking Times
Ingredients
Directions
Add the butter to the baby carrots in a covered saucepan. Stir in the molasses and sugar.
Add the salt to taste, cover and simmer until the carrots are tender but not mushy.
Toss to cover with the glaze and serve at once.
Recipe and image from our e-book Festive Holiday Recipes
Recipe E-book
Back To Our Roots
12 sweet, savory, and fresh recipes using our favorite Cal-Organic root vegetables.
Download