Carrot Sticks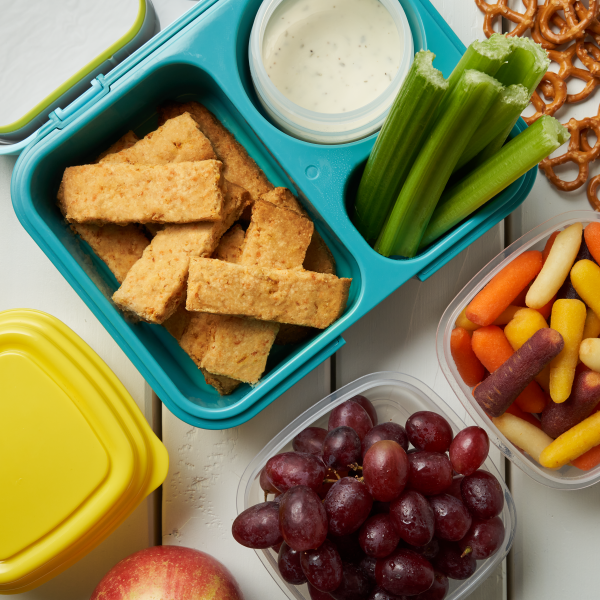 Cooking Times
Ingredients
1/2 cup

Cal-Organic Shredded Carrots

3 tbsp.

parmesan cheese, grated

1/2 tsp.

baking powder

1/2 tsp.

salt

5 tbsp.

vegetable oil

1 cup

all-purpose flour
Directions
1. Preheat oven to 425° Fahrenheit. 
2. Combine the flour, parmesan cheese, baking powder and salt into a medium bowl and mix thoroughly.
3. Add the shredded carrot to the mixture and combine until carrots are coated. 
4. Add the vegetable oil into the mixture and knead with your hands to form the dough.
5. Form the dough into a flat rectangular shape, about ½" thick. Place onto a parchment lined baking sheet and bake for 25 minutes, or until golden brown. 
6. Remove the baking sheet from the oven and let cool for 10 minutes. Cut the dough into sticks, about 3 inches long by 1 inch wide. Enjoy!
Recipe E-book
Back To Our Roots
12 sweet, savory, and fresh recipes using our favorite Cal-Organic root vegetables.
Download