Broccoli-Garlic Soup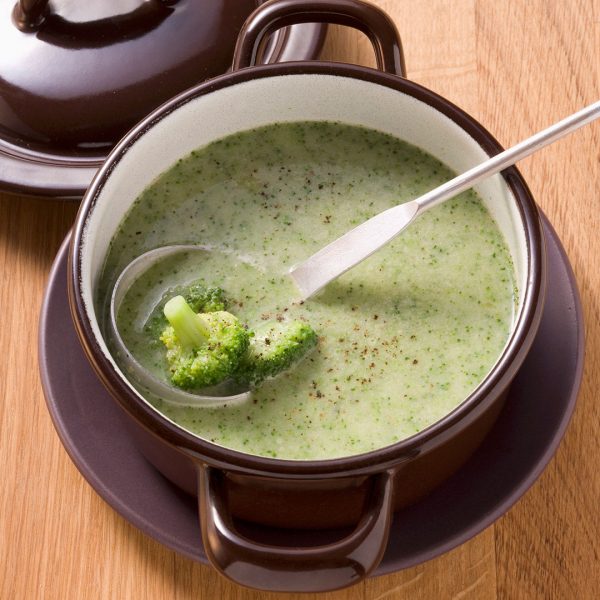 Slow Cooker Recipe
Cooking Times
Ingredients
3 lb.

Cal-Organic Broccoli

1/2 cup

extra virgin olive oil

8 cloves

garlic

2 tsp.

fresh thyme

6 cups

vegetable stock

1/4 cup

dry white wine

2 tbsp.

lemon juice

2 tsp.

kosher salt, to taste

1 tsp.

black pepper, to taste

French bread, for serving

Parmesan cheese, for serving
Directions
Cut florets from the broccoli and chop them. Trim off the tough bottom 2 inches of the stem, peel the stem and thinly slice.
Combine broccoli, olive oil, sliced garlic, thyme leaves, stock, wine and lemon juice in the slow cooker. Cover and cook on low for 5 to 6 hours.
Puree soup with an immersion blender. Puree smooth or leave chunky pieces, if desired. Season to taste with salt and pepper.
Serve in bowls, with toasted French bread and freshly grated parmesan cheese (optional).
Recipe and image from our e-book Hearty Slow Cooker Recipes
Recipe E-book
Back To Our Roots
12 sweet, savory, and fresh recipes using our favorite Cal-Organic root vegetables.
Download