Broccoli & Cheese Mini Quiches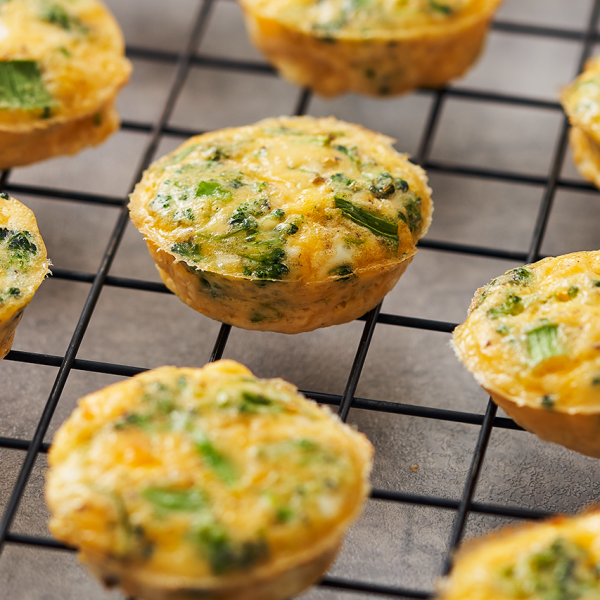 Cooking Times
Ingredients
Directions
Preheat oven to 375°Fahrenheit. Lightly spray a muffin pan with cooking spray and set aside.
Coarsely chop broccoli and chop green onion.
Place a large skillet over medium heat and add the olive oil and broccoli. Cook for 5 minutes and remove from heat.
Add the eggs, milk, grated cheese, green onions, salt and pepper into a medium sized bowl and mix thoroughly.
Pour the mixture into each muffin cup. Bake for 15 minutes, let cool 10 minutes and enjoy!
Recipe E-book
Back To Our Roots
12 sweet, savory, and fresh recipes using our favorite Cal-Organic root vegetables.
Download