Nordic Breakfast Toasts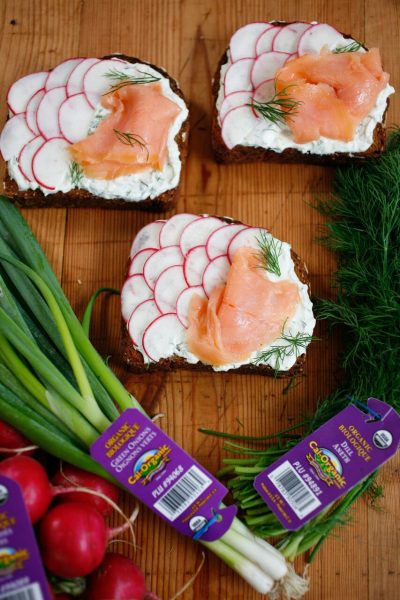 Cooking Times
Ingredients
Directions
In a small bowl, stir to combine cream cheese and yogurt. Finely chop green onions and 2 tablespoons dill leaves, reserving the remaining dill for garnish. Fold the finely chopped herbs into the cream cheese mixture and season with salt and pepper.
Spread the cream cheese mixture on 4 slices of toast. Arrange radishes in overlapping pattern on half of each toast. Lay the smoked salmon onto the other half of the toast.
Sprinkle toasts with remaining herbs and a little salt and pepper. Serve immediately.
Recipe E-book
Back To Our Roots
12 sweet, savory, and fresh recipes using our favorite Cal-Organic root vegetables.
Download