Kale Toast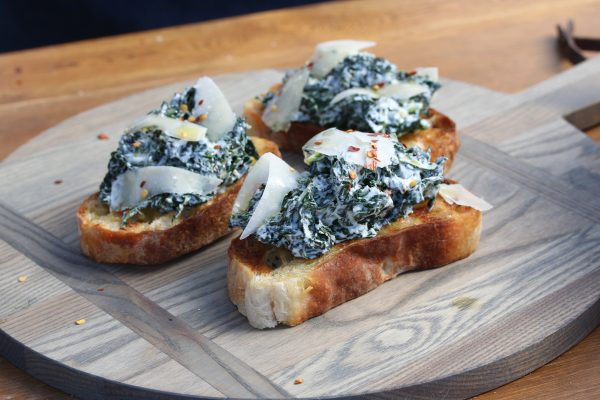 Cooking Times
Ingredients
1 bunch

Cal-Organic Lacinato Kale

1 tsp.

olive oil

1/2 tsp.

salt

1/2 cup

Greek yogurt

1 clove

garlic

1/2

Meyer lemon juice

1 1/2 tsp.

whole grain mustard

1/4 cup

Parmesan shavings

dash

pepper

1 loaf

sourdough bread
Directions
Drizzle olive oil and sprinkle salt over kale.
Lightly grill both sides of kale leaves.
Cut out kale stem from leaves and chop.
Mix chopped kale, Greek yogurt, minced garlic, Meyer lemon juice, whole grain mustard and Parmesan shavings in bowl. Add salt and pepper to taste.
Toast sourdough bread slices and top with kale spread. Top toast with Parmesan shavings.
Watch Video
Recipe E-book
Back To Our Roots
12 sweet, savory, and fresh recipes using our favorite Cal-Organic root vegetables.
Download