Goat Cheese and Arugula Quesadillas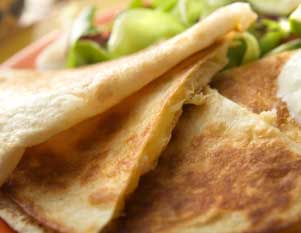 Cooking Times
Ingredients
Directions
Place two tortillas on a flat surface and arrange cheese, tomato and arugula on top. Cover each with another tortilla.
Heat grill or skillet to high heat and cook until bottom tortilla is golden brown. Flip and cook the other side.
Transfer to a cutting board and cut into wedges. Serve with your favorite salsa or guacamole for dipping!
Recipe E-book
Back To Our Roots
12 sweet, savory, and fresh recipes using our favorite Cal-Organic root vegetables.
Download